The Urnest Speaks
Production Workshop's 3 Chairs 2 Cubes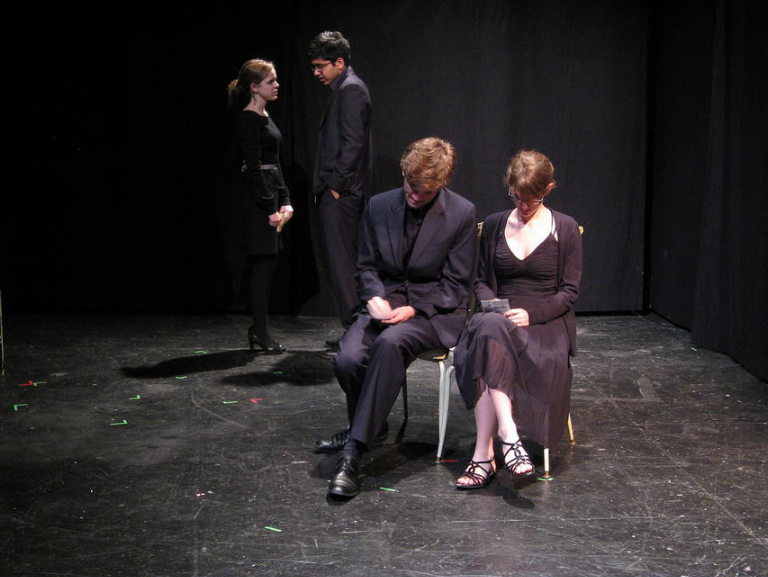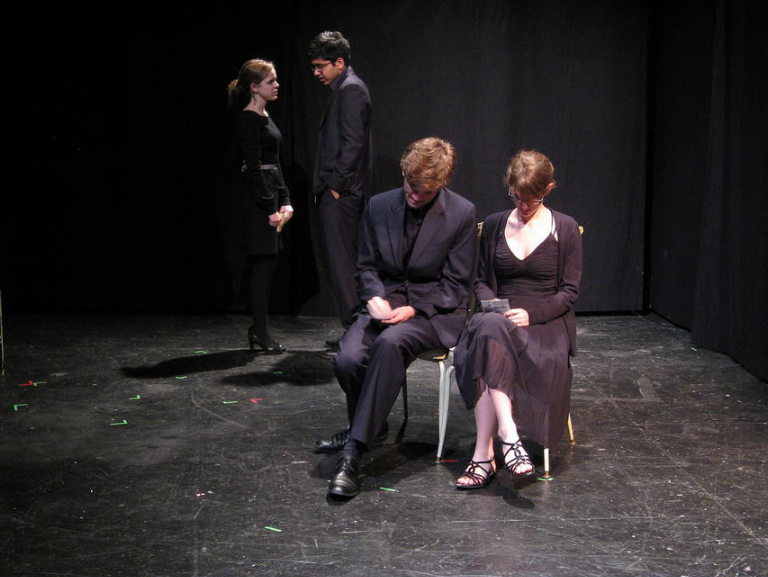 2F, 3M, 1Voiceover, 15-20 Minutes
It's funeral time. When Fran goes to her grandfather's funeral she comes across more than just mourners in all black. Reuniting with an old friend, they make a pact as her parents come to terms with the loss of Fran's grandfather and much more.
The Urnest Speaks was slected as part of 3 Chairs, 2 Cubes, Production Workshop's Undergraduate New Play Festival. It was produced in the Fall of 2009 by Production Workshop in The Downspace, Providence, RI.
It was directed by Rebecca Title.
CAST
Fran Gillian Brassil
Dad/The Urnest Jared Bellot
Mum Emma Brown
Liam Lee Dallas
Walt Arune Gulati