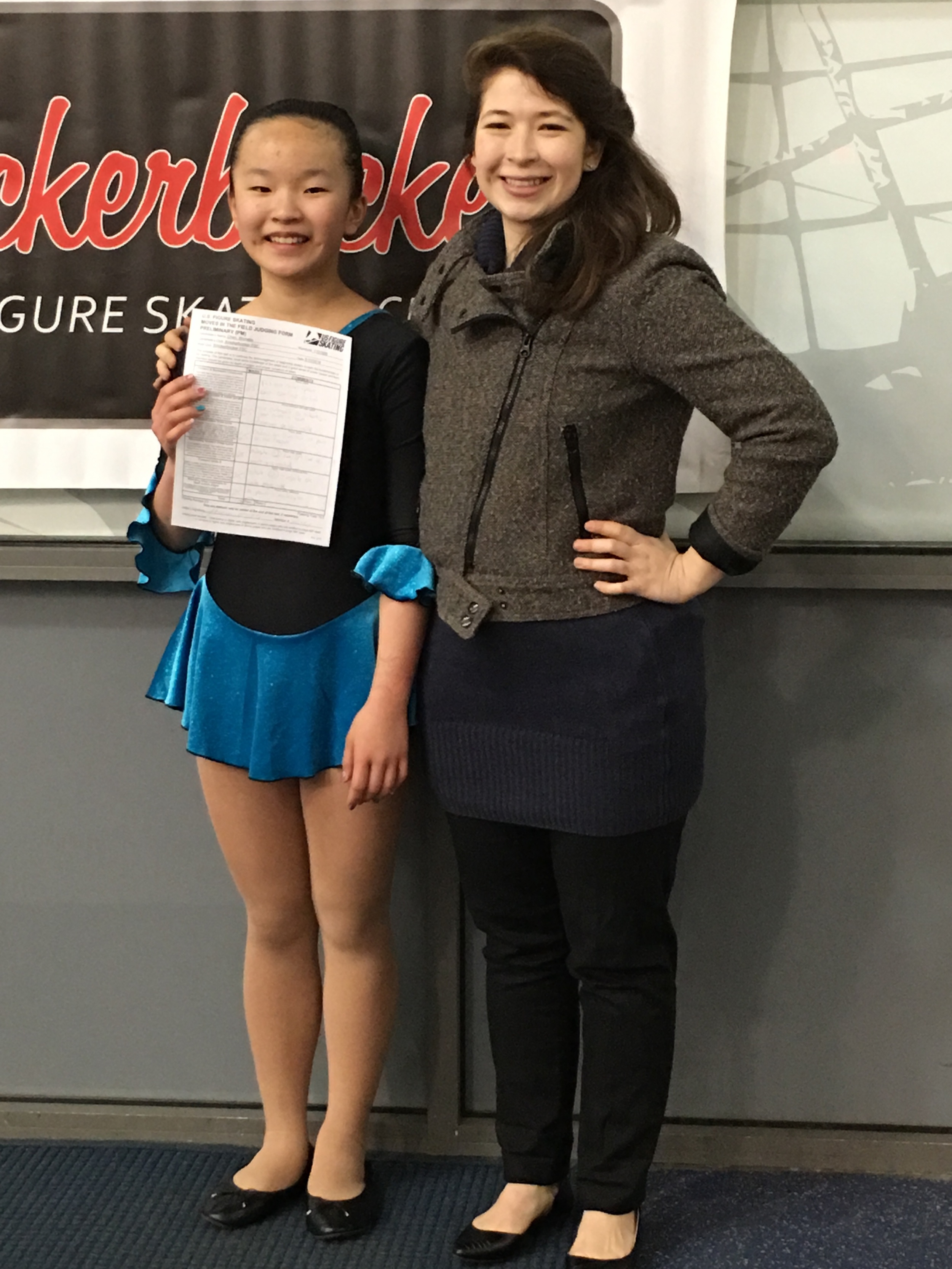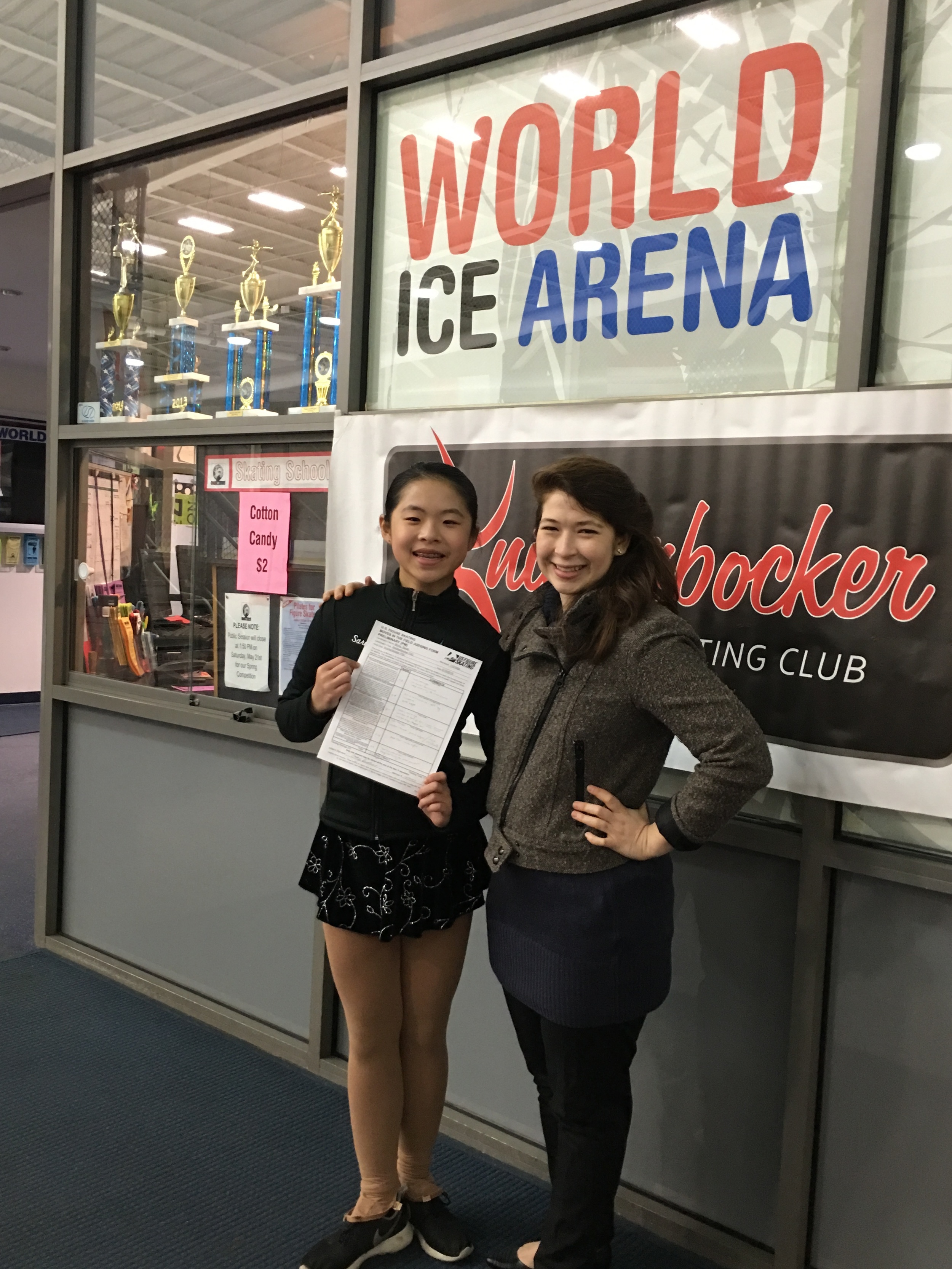 Congrats to Sarah and Michelle for passing your Preliminary MIF! Very proud of you both!
Congrats to Michelle (Pre-Pre MIF), Rory (Juv MIF) and Sarah (Pre-Pre MIF) for passing their tests at the City Ice Pavilion September 26th test.
Very proud of you girls! Keep on skating!
Congrats to all my skaters who competed in the 2015 World Ice Arena Open! Together we took home 8 gold, 4, silver, and 2 bronze metals. Go get 'em ladies! Nicely skated!
Here's a few photos from the the day!
The following professional photos are provided courtesy of Dave Ballesteros. The full album and photos to purchase can be found here. Thanks Dave!